Scope: Branding, Visual Identity & Packaging
Marra is a branding concept created for a chic pottery market located in the vibrant and culturally-rich city of Marrakech, Morocco. All clay and ceramic ware within Marra's collection are consciously curated and sustainably produced by skilled craftsmen, offering a diverse array of shapes, colours and sizes. Many of Morocco's younger artisans are blending centuries-old techniques with contemporary themes. The Marra pottery market stands as a vibrant hub where you can discover exquisite patterns inspired by Morocco's rich regional floral and geometric designs.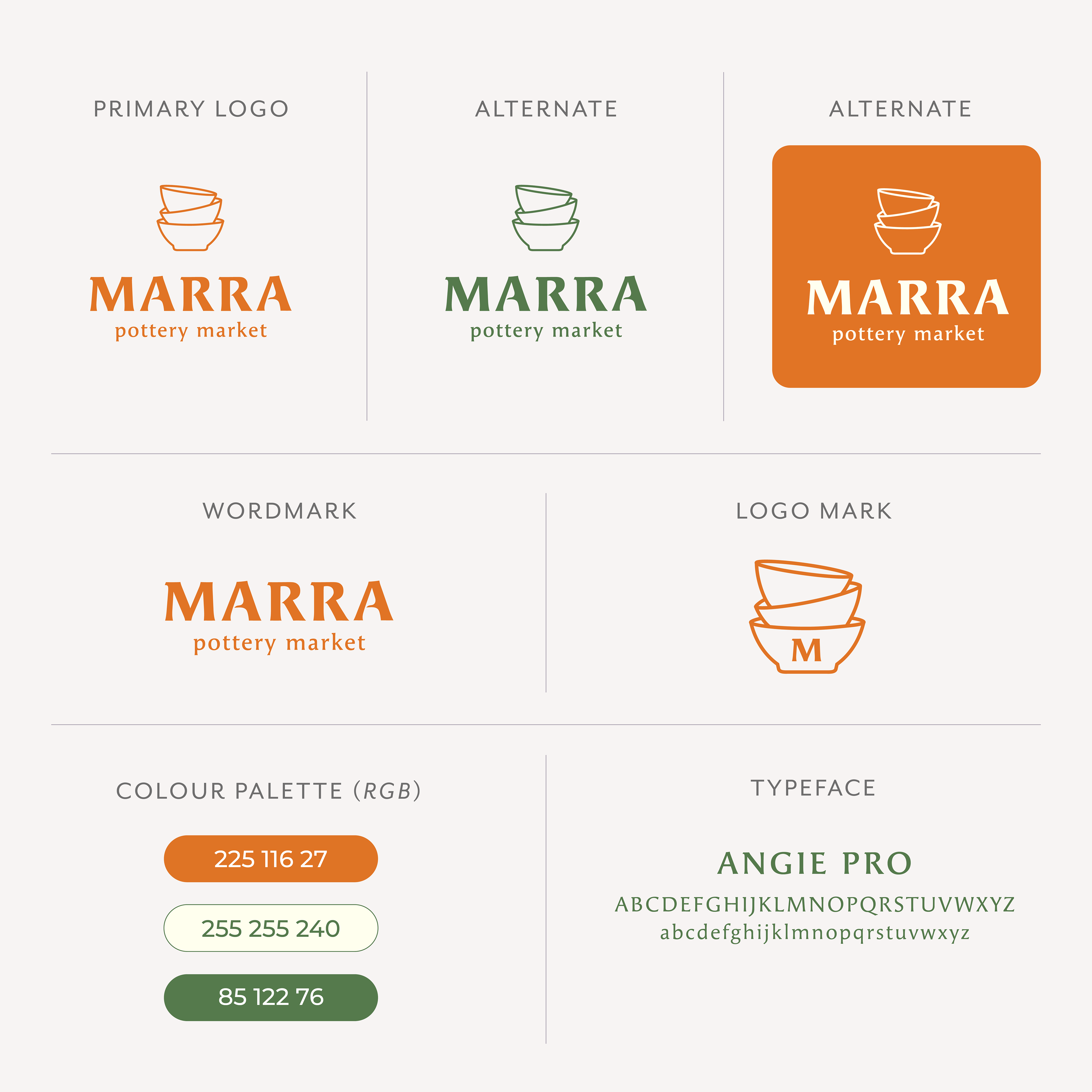 In shaping the logo, my intention was to convey Morocco's unique charm with a contemporary influence. The chosen typeface was carefully selected and customized to impart a chic and distinctive aesthetic to the brand. Complementing this, the inclusion of the stacked bowls icon introduces a modern and stylish element, contributing to the overall flair of the design.
Moroccan colour schemes are known for their bold and vibrant hues that encapsulate the rich and exotic culture. This palette exudes the dynamic and creative spirit of the brand, featuring warm, earthy tones such as burnt orange and emerald green—colours found in the diverse collection of ceramic ware.
Overall, the branding resonates with the vibrant ambiance one experiences when exploring the market firsthand. The logo and colour scheme seamlessly works together to represent creativity, harmony and balance.